Program
of the Spatial Data Infrastructure Days (SDI Days)


September 25-26, 2012 - 2nd Regional INSPIRE Training
Only invited participants.
September 27, 2012 - 1st Regional INSPIRE Forum and 4th Croatian NSDI and INSPIRE Day
Keynote speakers
Hugo de Groof
Directorate-General Environment
Chief Scientist, Research and Innovation Unit
European Commission INSPIRE TEAM
Eurostat – DG Environment – Joint Research Centre

Rik Wouters
EULIS Managing Director

Athina Trakas
OGC, Director European Services



Prof. Dr. Vlado Cetl
University of Zagreb, Faculty of Geodesy
Scientific/Technical Project Officer at JRC in Ispra, Italy


Dr. Andreas Wytzisk
Project manager and INSPIRE Expert, con terra GmbH
---
Preliminary Program

Date:
Thursday, September 27, 2012
Venue:
Hotel International, Zagreb, Croatia – Room: Grand
---
Session 1

September 27, 2012
| | |
| --- | --- |
| 8:00 - 9:00 | Registration |
| 9:00 - 9:30 | Opening, welcome addresses |
Keynote presentations
9:30 - 9:50

Hugo de Groof

The INSPIRE Directive 2007/2/EC in the EU Environmental Acquis
9:50 - 10:30 Coffee break
---
10:00
Announcing the Ideas Competition by INSPIRATION Project – Room: Kornati
(media event)
---
Session 2
Keynote presentations – September 27, 2012 , 10:30 - 11:50


1.

Rik Wouters

State of Play EULIS

2.

Athina Trakas

OGC: Open Standards, Programs and Processes

3.

Vlado Cetl
Katalin Tóth
Paul Smits

INSPIRE from the JRC Point of View

4.

Andreas Wytzisk

Implementing SDI – Status Quo, Lessons Learned & the Road Ahead
11:50 – 12:30 Panel discussion
---
12:30 - 13:30 Lunch break
---
Session 3
September 27, 2012, 13:30 - 15:20
Presentations on the vision of development of regional NSDI's - Inspiration project beneficiaries
| | | |
| --- | --- | --- |
| 1. | Besnik Como | Immovable Property Central Registration Office of the Republic of Albania |
| 2. | Nedžad Pašalić | Federal Administration for Geodetic and Real Property Affairs, Bosnia and Herzegovina |
| 3. | Dragan Macanović | Republic Authority for Geodetic and Property Affairs of the Republic of Srpska, Bosnia and Herzegovina |
| 4. | Tomislav Ciceli | State Geodetic Administration of the Republic of Croatia |
| 5. | Avni Ahmeti | Kosovo Cadastral Agency |
| 6. | Sonja Dimova | Agency for the Real Estate Cadastre of the Republic of Macedonia |
| 7. | Božo Pavičević | Real Estate Directorate of the Republic of Montenegro |
| 8. | Dragica Pajić | Republic Geodetic Authority of the Republic of Serbia |
Presentations on NSDI topics

1.

Marijo Vranaričić
Implementation of INSPIRE Directive in CEA


2.

Anders Östman
Gligor Ralev

Self Financing Mapping and Cadastral Agencies, Data Services and INSPIRE – Is there a conflict?
15:20 - 16:00 Coffee break
---
Session 4
Presentations on NSDI topics
September 27, 2012, 16:00 - 17:30
1.
Darko Šiško
Jadranka Veselić Bruvo
Ana Stručić
Sanja Batić
Vlado Cetl
ZG Geoportal in Use


2.

Zvonko Gržetić
Bruna Vidović
Mladen Srdelić

Supporting Marine Dimension in Croatian NSDI - Marine Cadastre and Marine SDI Concepts

3.

Vlatko Roland
Dragan Divjak

The Role of Civil Society Organizations in SDI Development

4.

Vojkan Gavrilović
Petar Šunjić

Geographic Information System of the City of Split

5.

Irena Mitton
Dragan Divjak

ETL Tools as Support for the Harmonization of Spatial Data According to INSPIRE

6.

Dragan Divjak
Irena Mitton

Development of INSPIRE Data Specifications
17:30 Close of the conference
---
19:30 - 22:00 Social event
ZagrebForum exhibition of the City of Zagreb SDI
| | |
| --- | --- |
| 19:30 | Organized departure to the ZagrebForum (Gajeva 27 - near town center) |
| 20:00 | Exhibition introduction, welcome cocktail |
| 22:00 | Organized return to hotel International |
September 28, 2012 - 8th Cartography and Geoinformation Conference
Keynote speakers
Prof. László Zentai
Eötvös University, Department of Cartography and Geoinformatics, Budapest
ICA Secretary-General and Treasurer


Ulrich Boes
The Open Geospatial Consortium, Global Advisory Council, Member
AGISEE President

Dr. Chryssy Alex. Potsiou
School of Rural & Surveying Engineering
National Technical University of Athens
FIG Vice-President




Dr. Joep Crompvoets
Public Management Institute of KU Leuven (Belgium)
Centre for Spatial Data Infrastructures and Land Administration of Melbourne University (Australia)
EuroSDR Secretary-General

Dr. Adam Iwaniak
Assist. Prof. at the Institute of Geodesy and Geoinformatics at the Wroclaw University of Environmental and Life Sciences
Member of the ICA Commission on Geoinformation Infrastructures and Standards
---
Preliminary Program

Status - September 12, 2012
Registration 8:00 – 10:00
, Hotel International, Miramarska 24.
Visit to the Collection of Maps and Atlases of the National and University Library
(optional for registered participants of the 8th Cartography and Geoinformation conference).
Walking tour will start in front of the Hotel International at 8:45 in the morning. The visit will end at 9:45.
SESSION 1Welcome addresses – September 28, 2012, 10:00 - 10:10
Blaženka Mičević, MSc, Deputy Director of the State Geodetic Administration
Miljenko Lapaine, PhD, President of the Croatian Cartographic Society
Keynotes – September 28, 2012 in the morning, 10:10 - 11:00

| | | |
| --- | --- | --- |
| 1. | László Zentai | The Development of Modern Maps Production: the Example of Topographic and Orienteering maps |
| 2. | Chryssy Potsiou | Current Challenges and the Urgent Need for SDI |
11:00 - 11:30 Cofee break
---
SESSION 2
Keynotes – September 28, 2012 in the morning, 11:30 - 12:45
| | | |
| --- | --- | --- |
| 3. | Ulrich Boes | European Policy, Financing and Spatial Data |
| 4. | Joep Crompvoets | Performance Assessments of National Spatial Data Infrastructures |
| 5. | Adam Iwaniak | The Role of Metadata and Semantic Web in SDI |
12:45 - 14:00 Lunch break
---

SESSION 3a
Cartography presentations
September 28, 2012 in the afternoon, 14:00 - 15:30
1.

Vladimir Kušan
M. Frontasyeva
T. Stafilov
Z. Špirić

Visualization and Mapping ICP Vegetation Moss Survey Results in Croatia

2.

Darko Herceg

Cartographic Representation and Analysis of Croatian Census Data From 2001

3.

Dražen Odobašić
Mario Miler
Damir Medak

Quo Vadis, Web Cartography?

4.

Ana Kuveždić Divjak
Tomislav Crnić
Dražen Tutić
Possibilities for Application of Lenticular Print in
Thematic Cartography

5.

Miljenko Lapaine

Report about the ICA Commission on Map Projections
15:30 - 16:00 Coffee break
---
September 28, 2012 in the afternoon, 16:00 - 16:45
7.

Dražen Tutić
Miljenko Lapaine
New Line Generalisation Algorithm Implemented as
a Web Service – Our Experiences

8.

Marina Rajaković
Ivka Kljajić
Miljenko Lapaine
Accuracy Research of the Map Sclavonia, Croatia,
Bosnia cum Dalmatiae parte by G. Mercator

9.

Mirko Husak

The Latest Research about Fernando Consag (1703–1759), On the Occasion of 310th Anniversary of His Birth
---
SESSION 3b

Geoinformation / AGISEE presentations
September 28, 2012 in the afternoon, 14:00 - 15:30
1.

Hans Viehmann

How to Operate a Spatial Data Infrastructure Efficiently

2.
Zlatko Horvat

Free Open Source Software for Geoinformatics /FOSS4G), A Practical Example – System for Automated Geoscientific Analyses (SAGA)

3.

Hervé Pichon

LITTO3D : A 3D Seamless Representation of French Coastal Areas

4.
Tahsin Yomralioglu
Arif Cagdas
Aydinoglu

Turkey National GIS Structure and Development of Geo-data Standards

5.
Josip Lisjak
Vlado Cetl
Hrvoje Matijević

Pilot Project Establishment of Croatian Railways Infrastructure GIS – PISIP HŽ

6.
Marija Brajković

Linking Land Books and the Books of Contracts – The Role of Geodesy
15:30 - 16:00 Coffee break
---

September 28, 2012 in the afternoon, 16:00 - 17:00

Non-Governmental Organizations for Spatial Data Infrastructure Project (NGO4SDI)
1.

Luka Jovičić

Non-Governmental Organizations for Spatial Data Infrastructure Project (NGO4SDI) – Project Closing Introduction and Overview

2.

Vlado Cetl

SDI Possibilities for NGOs

3.

Martin Trajchev

NGOs and the Use of GIS/SDI in their Current Operation

4.

Simon Vrečar
Luka Jovičić

Knowledge Transfer for NGOs within SDI
AGISEE General Assembly
28 September 2012 in the afternoon, 17:00 - 18:30
September 29, 2012 - Tour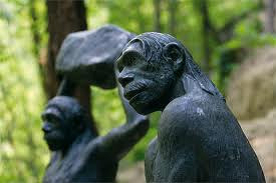 Tour to Hrvatsko Zagorje
Departure from Zagreb in front of the Hotel International at 9:00 am. Bus drive to Krapina. Visit Hušnjakovo, where remains of Palaeolithic human, one of the oldest inhabitants of Europe were found – tour led by a professional guide – custodian. This most sophisticated Croatian museum, a masterpiece by palaeontologist Jakov Radovčić and architect Željko Kovačić, contains interactive installations and multimedia simulations which help to visualize the amazing life of the Krapina Early Man, as well as evolution and the origin of the world.
Sightseeing, then a brief coffee break, followed by a walk in the centre of Krapina with brief sightseeing (Croatian National Revival Promenade, Ljudevit Gaj's Birth House). After the walk, visit the Trški vrh and the Church of St. Mary.
Drive to Sv. Križ Začretje, where we are going to visit the Jankodvor castle, in which we are going to see a multimedia presentation on Hrvatsko Zagorje and its castles. The castle in Sv. Križ Začretje dominates with a slope west from the nearby Zagorje Highway between Zabok and Krapina. Sv. Križ Začretje is an ancient settlement of the Krapina-Zagorje County. In its centre is a baroque square with a church in the north and a park and a castle in the south. A late baroque castle (2680 square meters) is an impressive count's manor built by families Keglević in the 17th and Sermage in the 18th century.
After the presentation, visit the Žitnica museum, where we are going to see a permanent exhibition of traditional tools from Zagorje, such as: Christmas in my grandmother's house, from hemp to folk costume, I. Lovrenčić Gallery, etc.
Subsequently, we are going to visit the Vuglec Breg picturesque property, where we are going to taste several high-quality wines and hear interesting information about vineyards and wine production in Zagorje.
After tasting the wines, we are going to have a late lunch in the spirit of traditional Zagorje meal in the cosy Vuglec Breg restaurant. Menu:
Chicken soup with home made noodles
Steak in forest mushroom gravy
Home made gnocchi and croquet
Chicken with "mlinci"
Mixed salad
Pumpkin pie
A glass of wine or juice per person
Return to Zagreb in late evening.
Additional information: mlapaine@geof.hr